Talentica: Brand Culture & Environment Design

When workplaces sync with people to build a culture
The ethos of Talentica is built on putting their heart into a product, enabling collaboration and taking shots, missing most and acing a few. Inspired by the buzzing culture of start-ups, it is the kind of place that is comfortable in its skin and doesn't care a lot about getting it right or wrong, as long as it is getting there. To match its mercurial spirit, we wanted to create a space inspired by its own unique culture and based on the values of the company and its founders.
Thus, a creative and stimulating environment was born – a space that invited people to approach problems innovatively. Buoyed by the free flowing ideas in a modern workplace, Talentica emerged as a start-up culture that encouraged cross-pollination of ideas, pushing boundaries and freewheeling of ideas.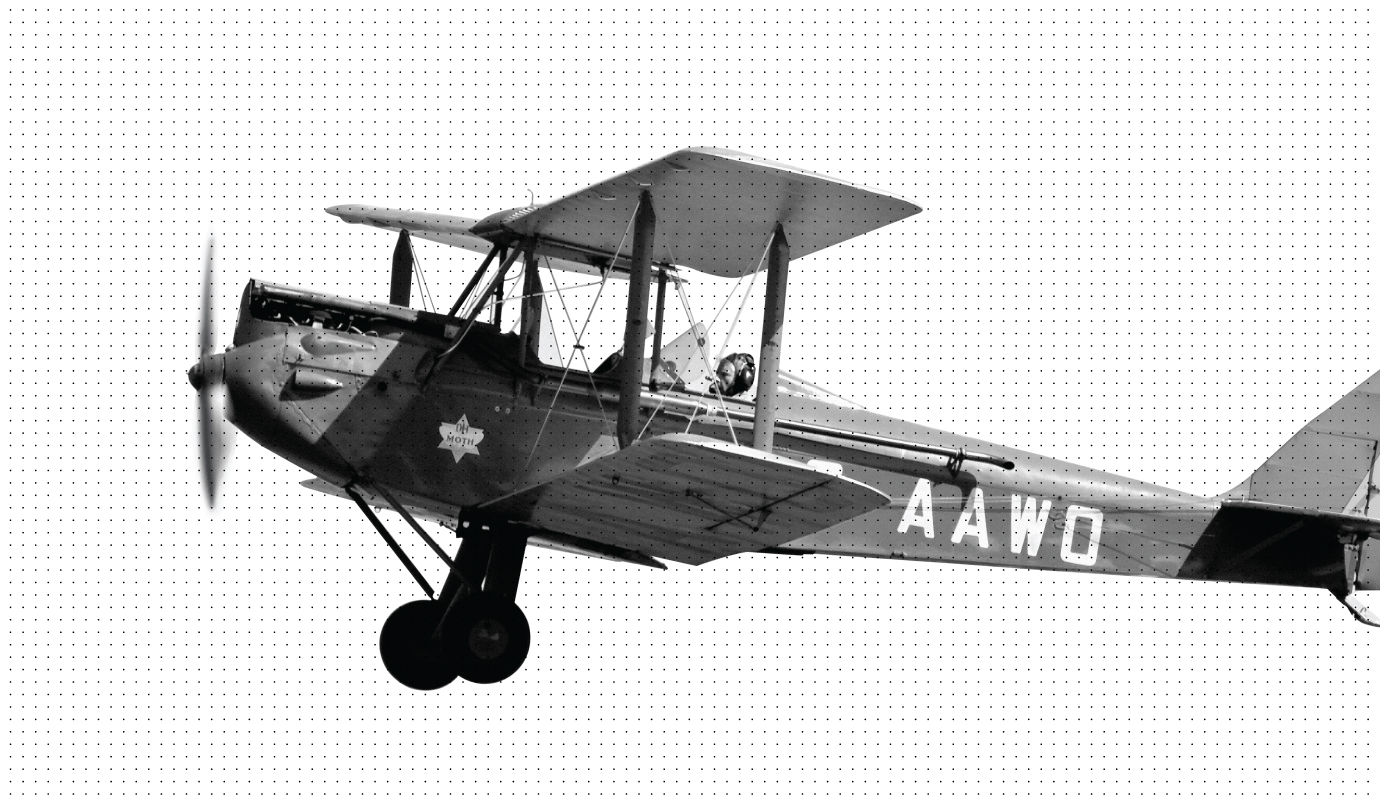 We threw around ideas to create an environment that gave people a culture to play and a chance to express their ideas and perspective. Environment communication ideas were built to bring in aspects of the start-up culture in the mix.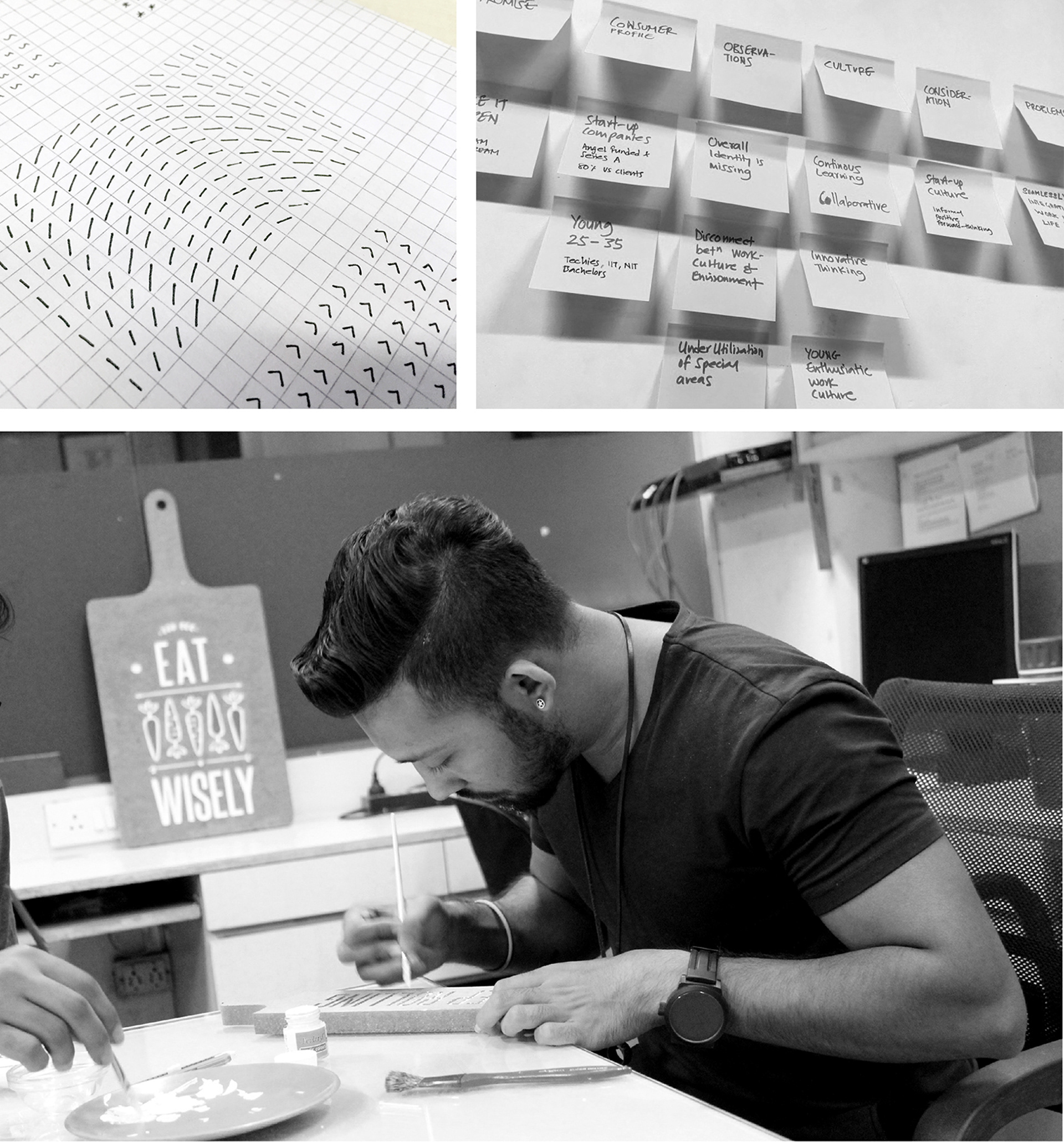 A creative installation painted a canvas of colour and positivity with a difference. It impressed guests and clients as they entered Talentica terrain, urged them to click pictures, leaving behind a memorable impact. For employees, it set the tone for a positive day, every day.
Creativity, Positivity and Colors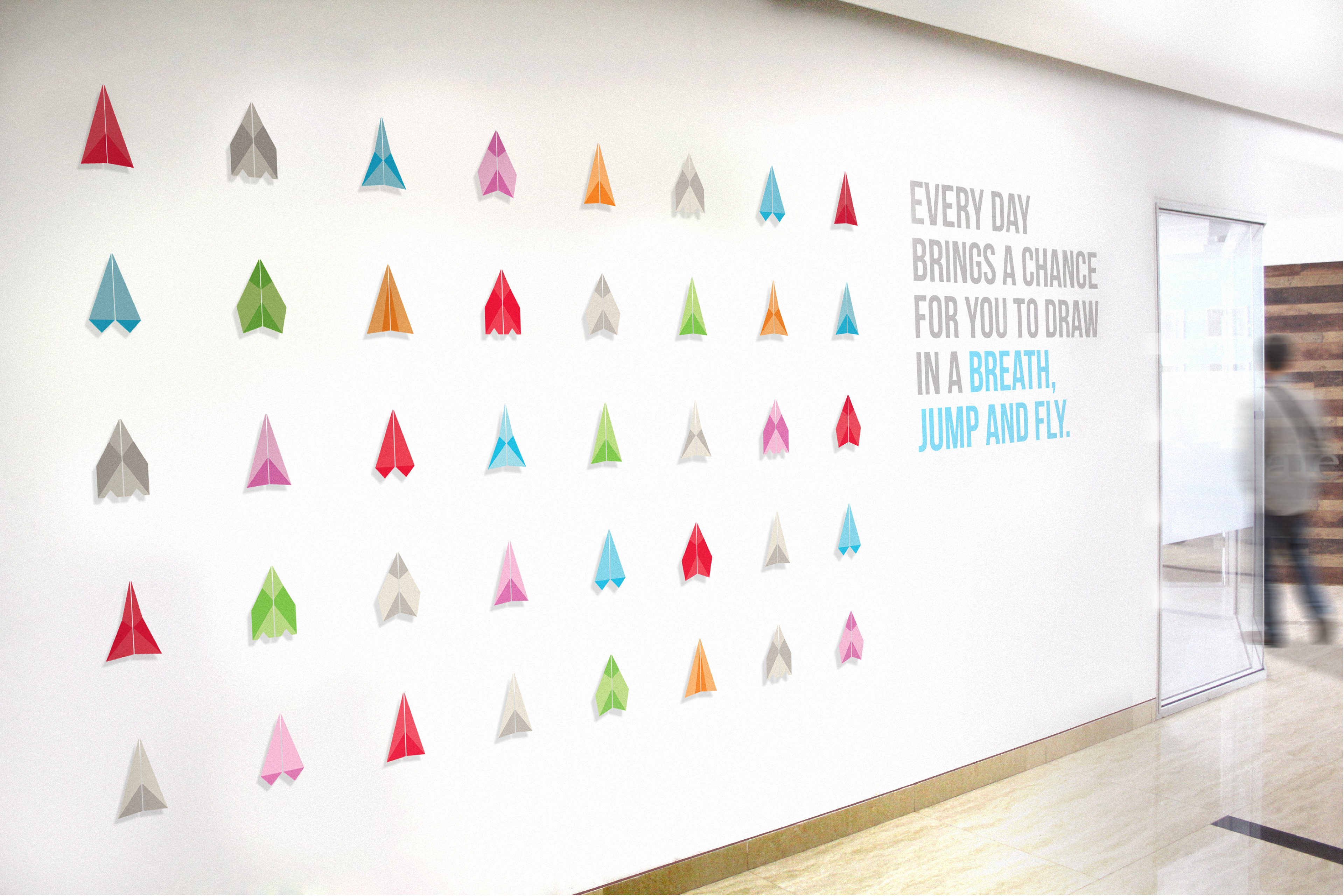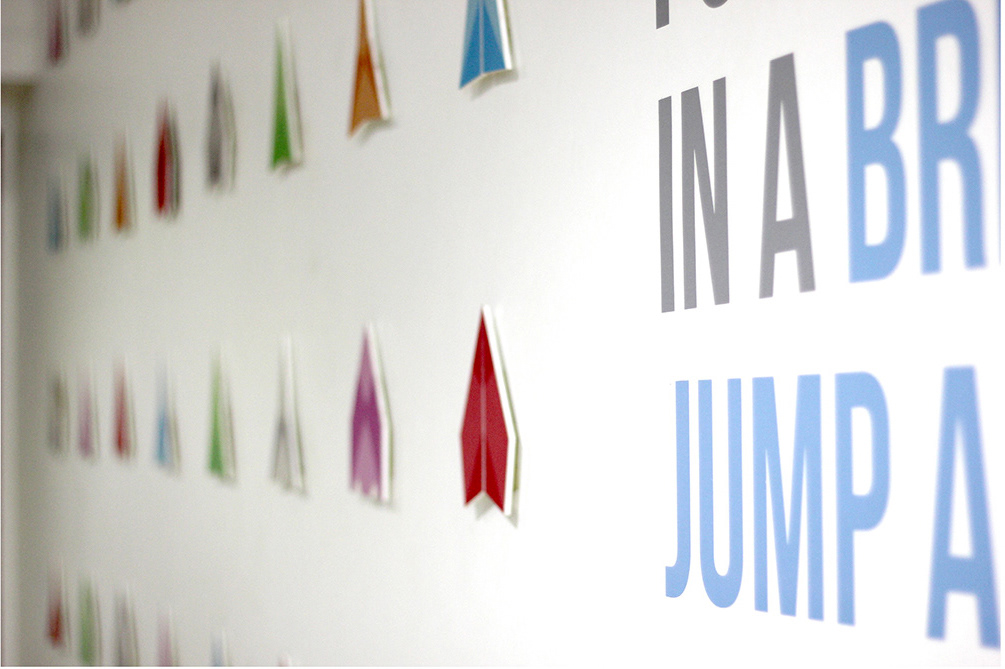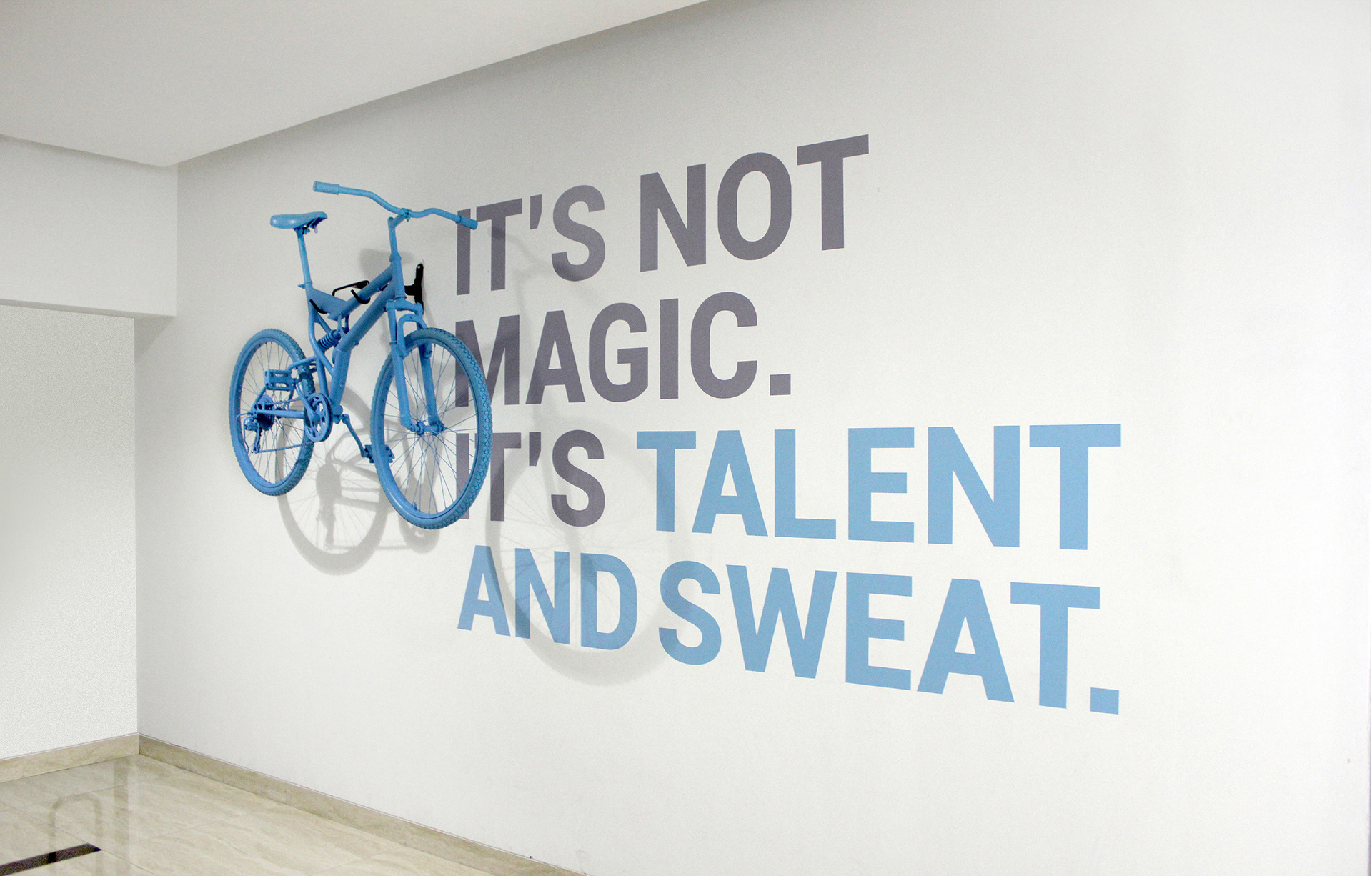 What's an ideal meeting ground? A comfortable and free space that inspires people to roll with ideas. No Judgements. No inhibitions. No over-thinking. Just be spontaneous and go! The meeting rooms at Talentica are crafted like a freewheeling space – just like a garage, a basement or a backyard garden: open to experimentation and simply toying around. Personal and intimate zones for innovative thinking, challenging and experimenting, it is warm, open and fun, much like home.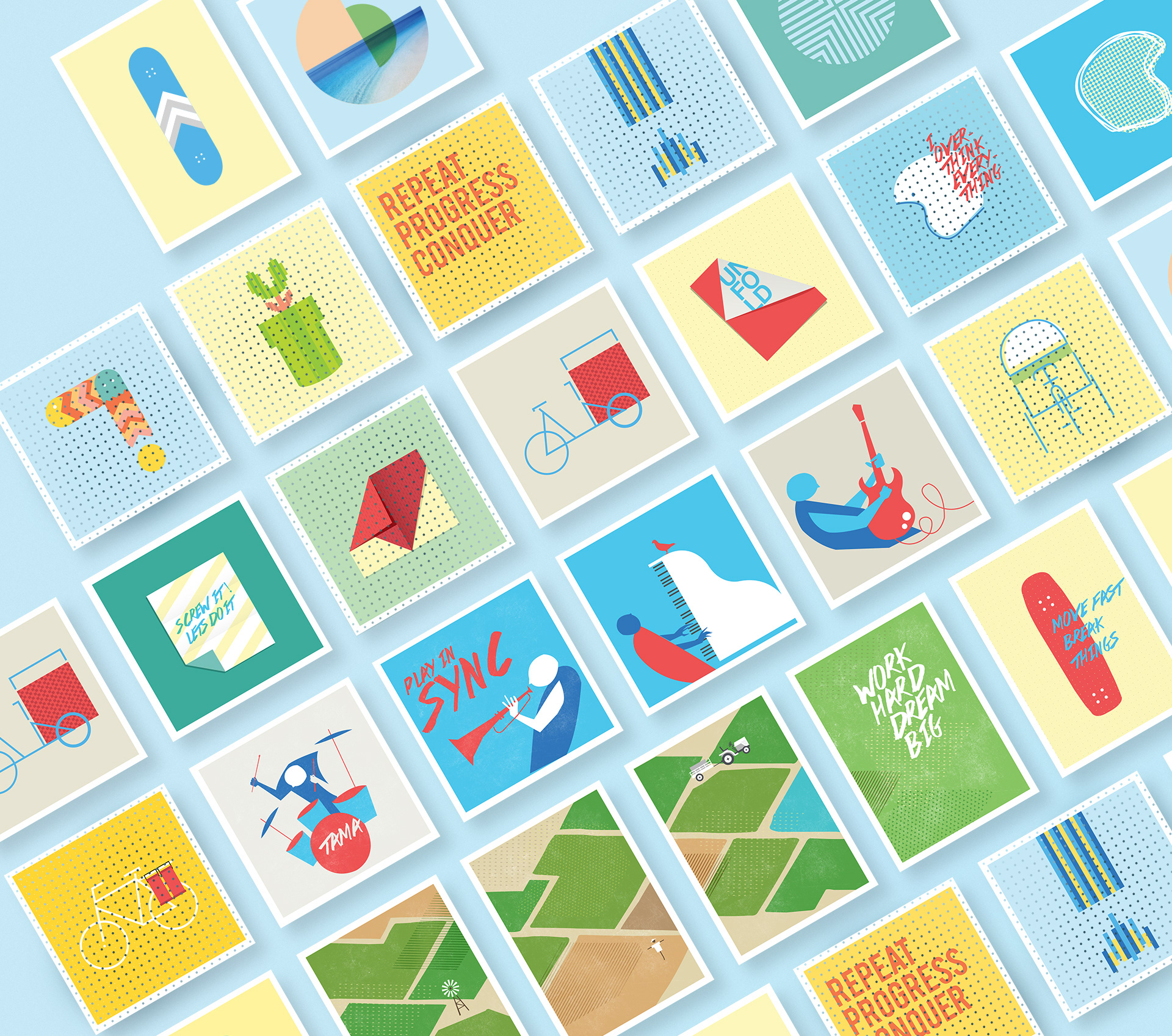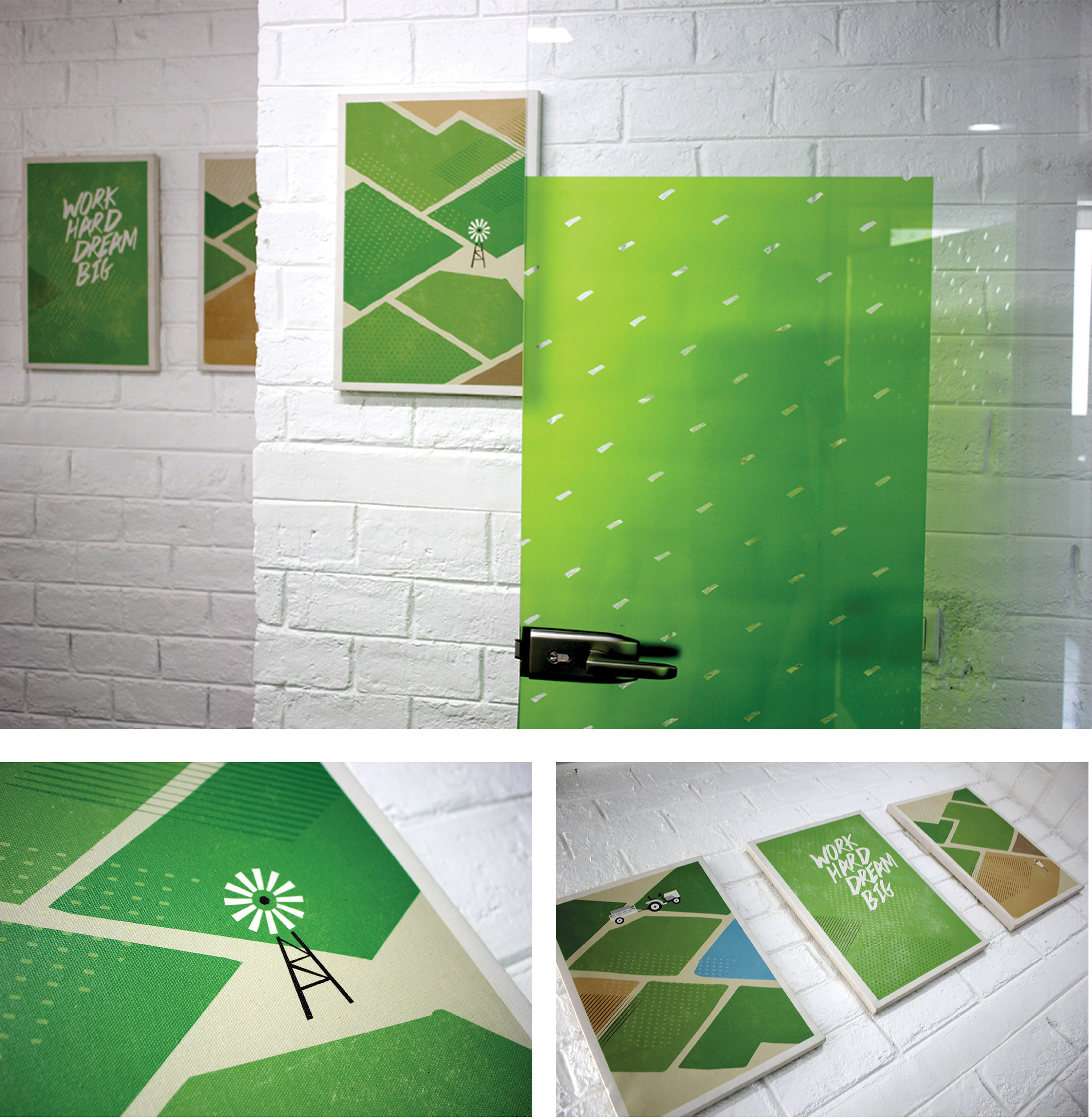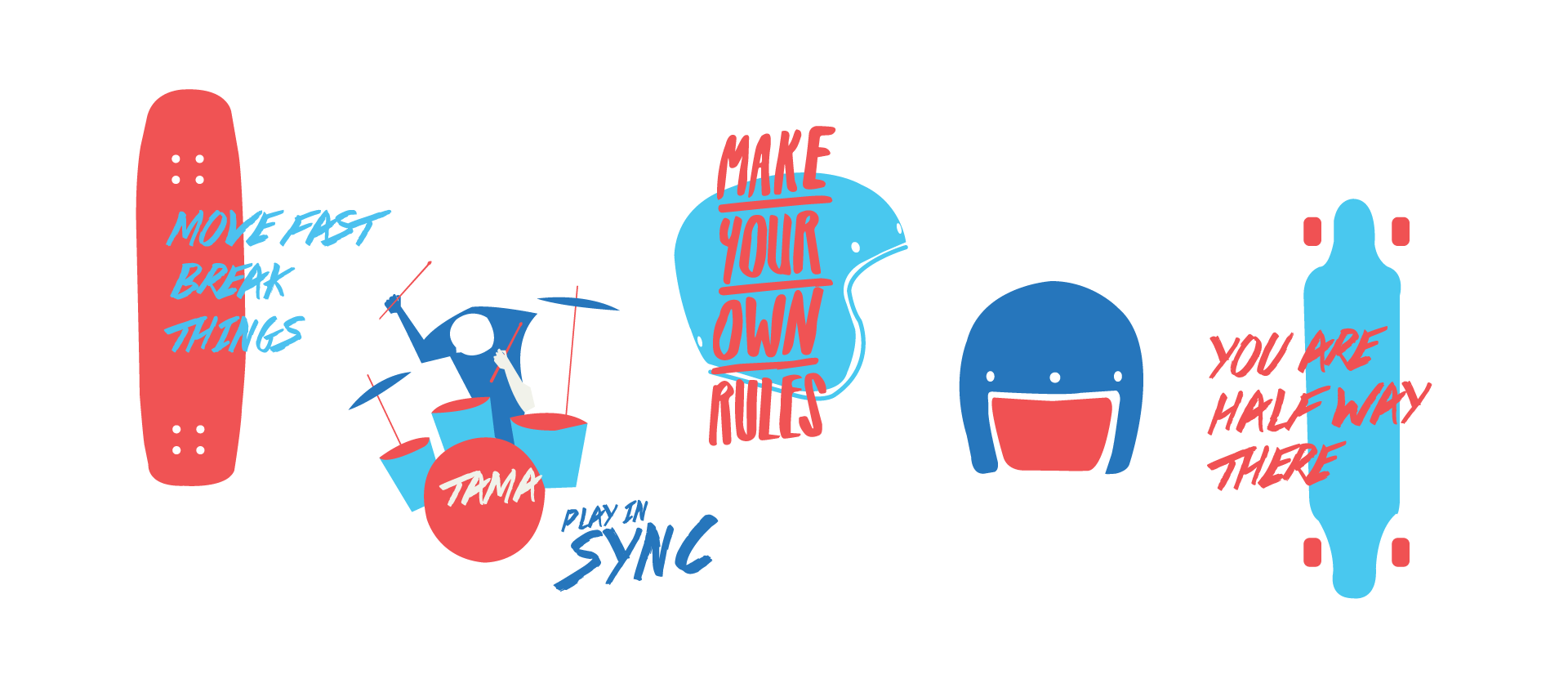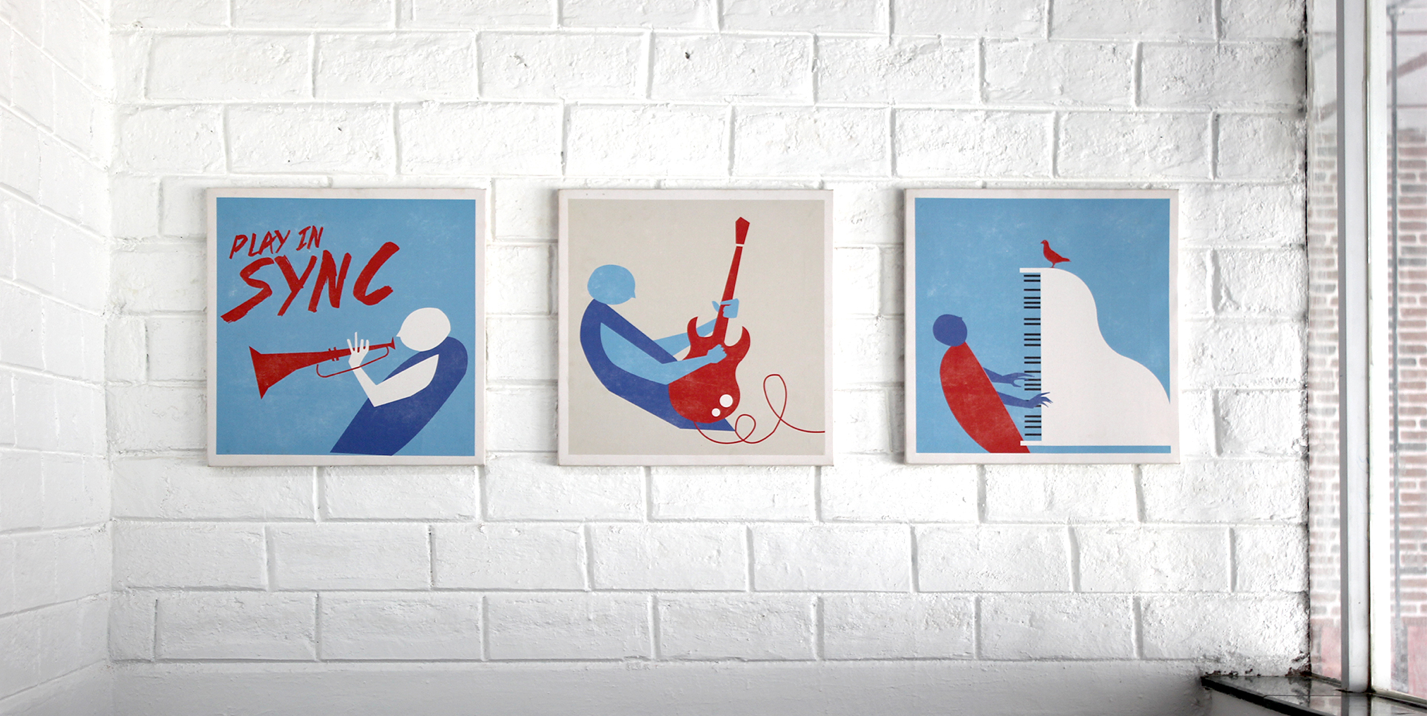 Each meeting room echoed the daring beliefs of a start-up, translated through colour, patterns, and unique names. Patterns on the glass door were derived from UniCode symbols used in computer languages and arranged in a pattern to complement the names with a Tech Pun.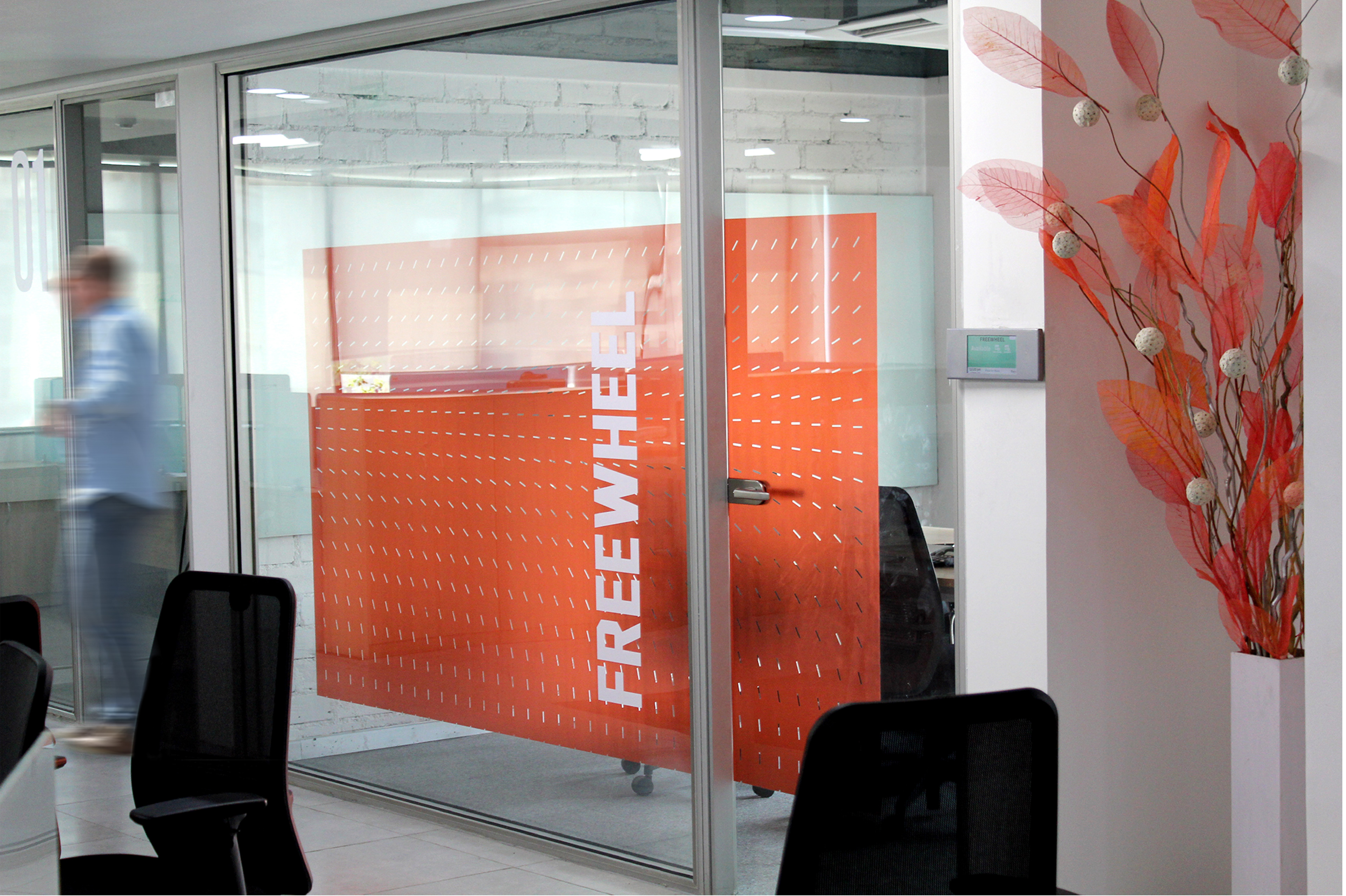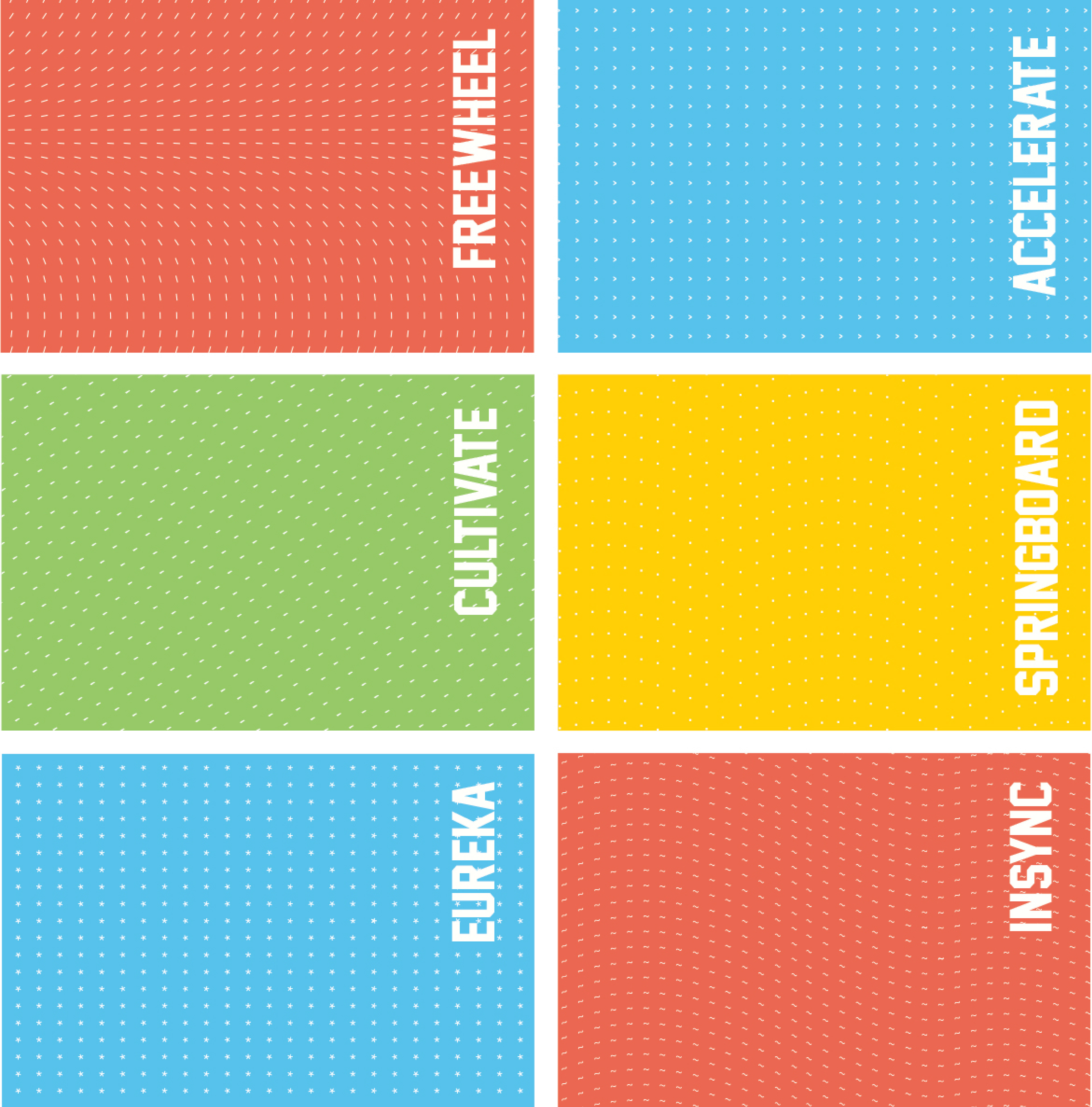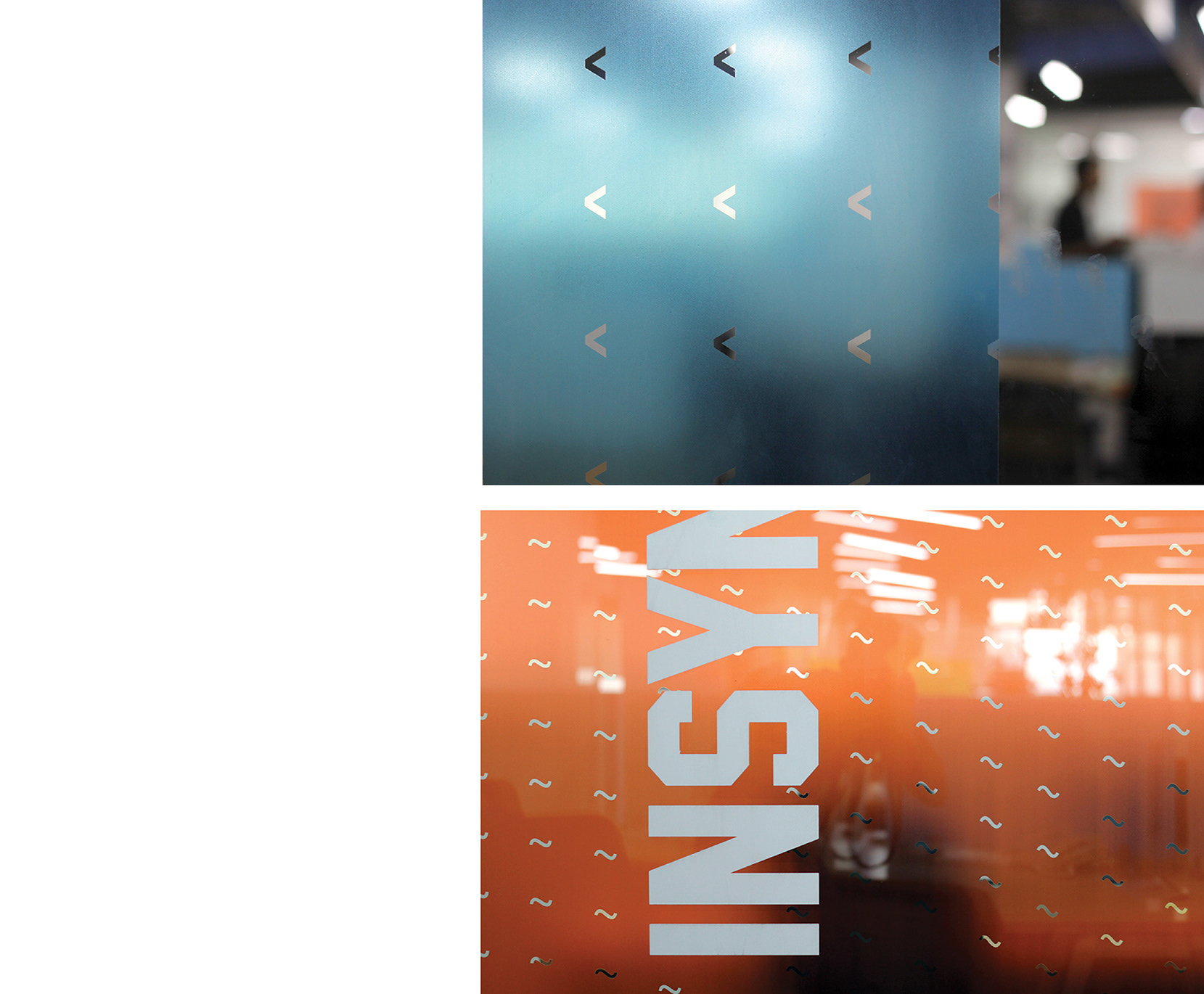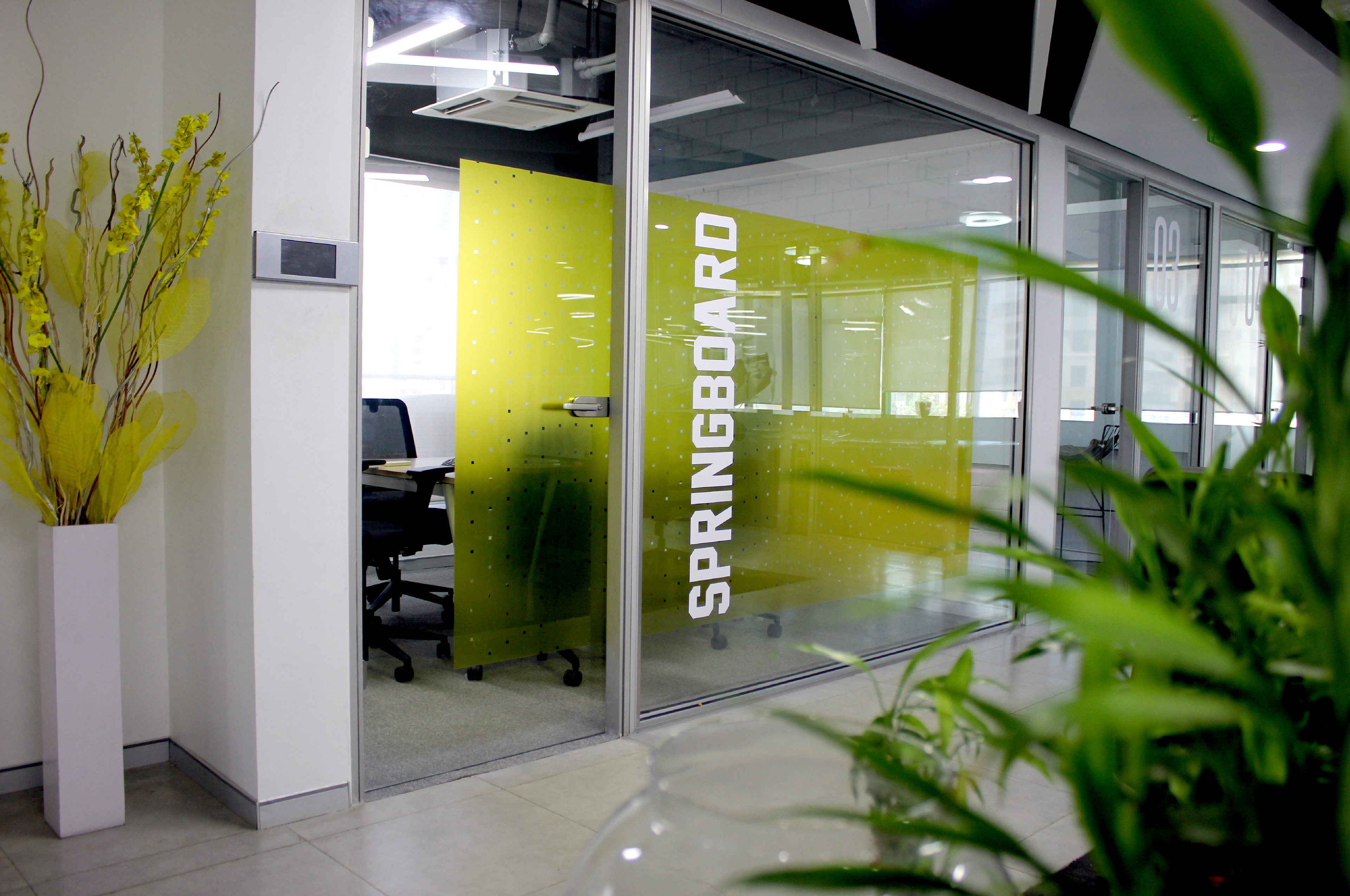 For conference rooms, we wanted to create a clean and unobtrusive space that allows for minds to think on a blank canvas and allows heavy discussions to be light. We splashed it with simple words that had a slight philosophical twist and inspiring meaning.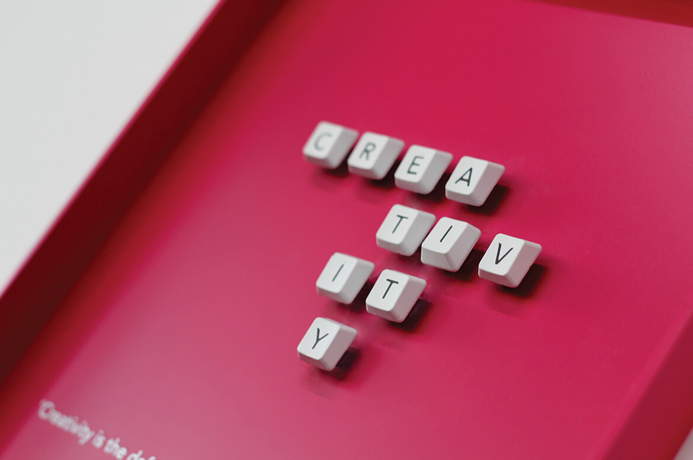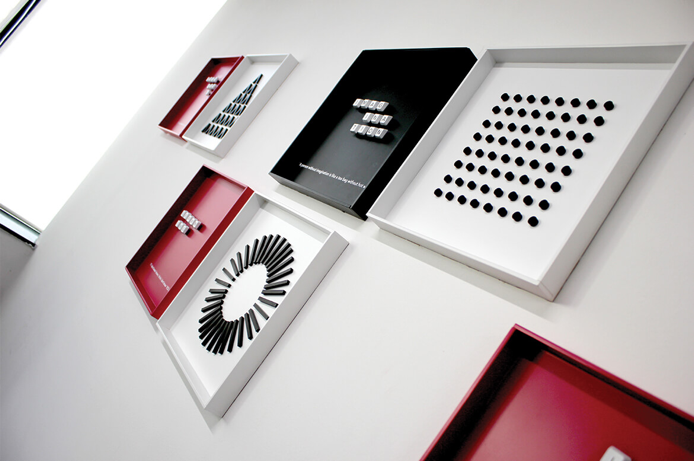 Every office space is enhanced by spaces that break out of the formal zone… and usher in a sense of doing something off beat and unique. To keep the focus and inspire people to think imaginatively, we used an image of the very first aeroplane designed by Wright Brothers.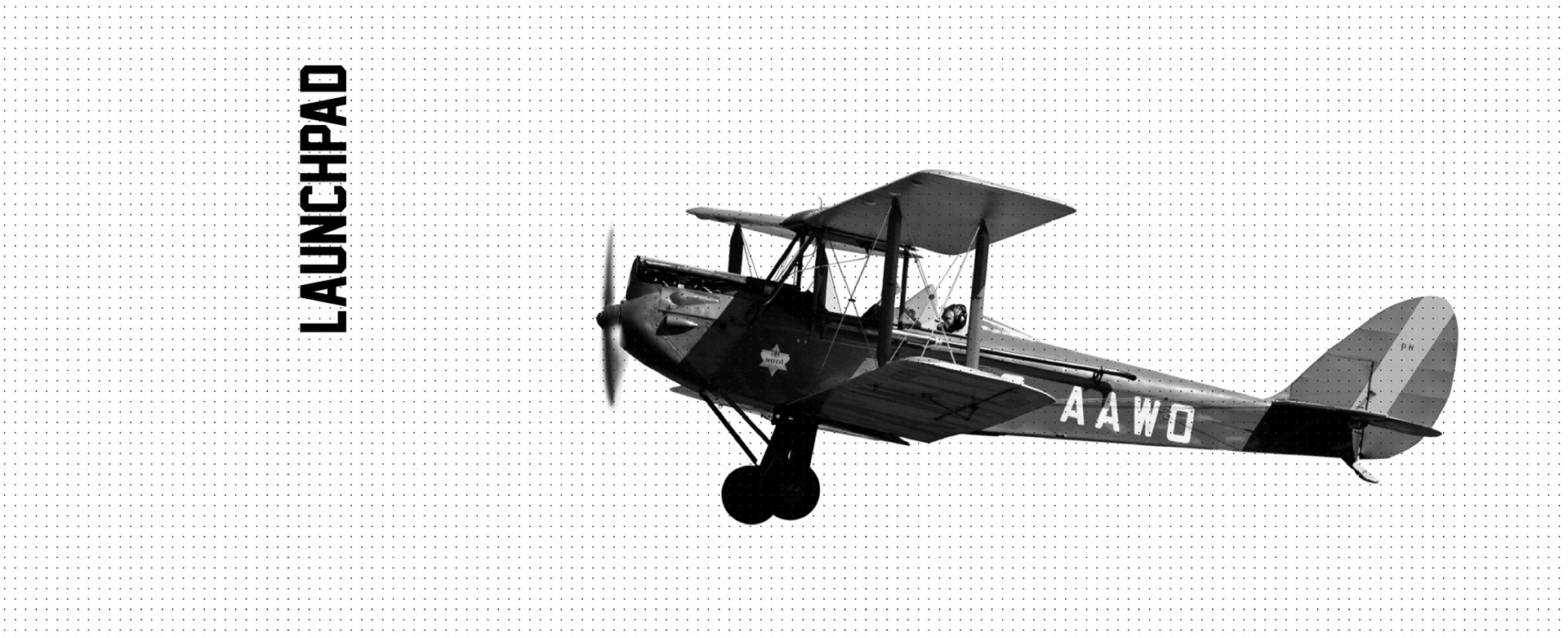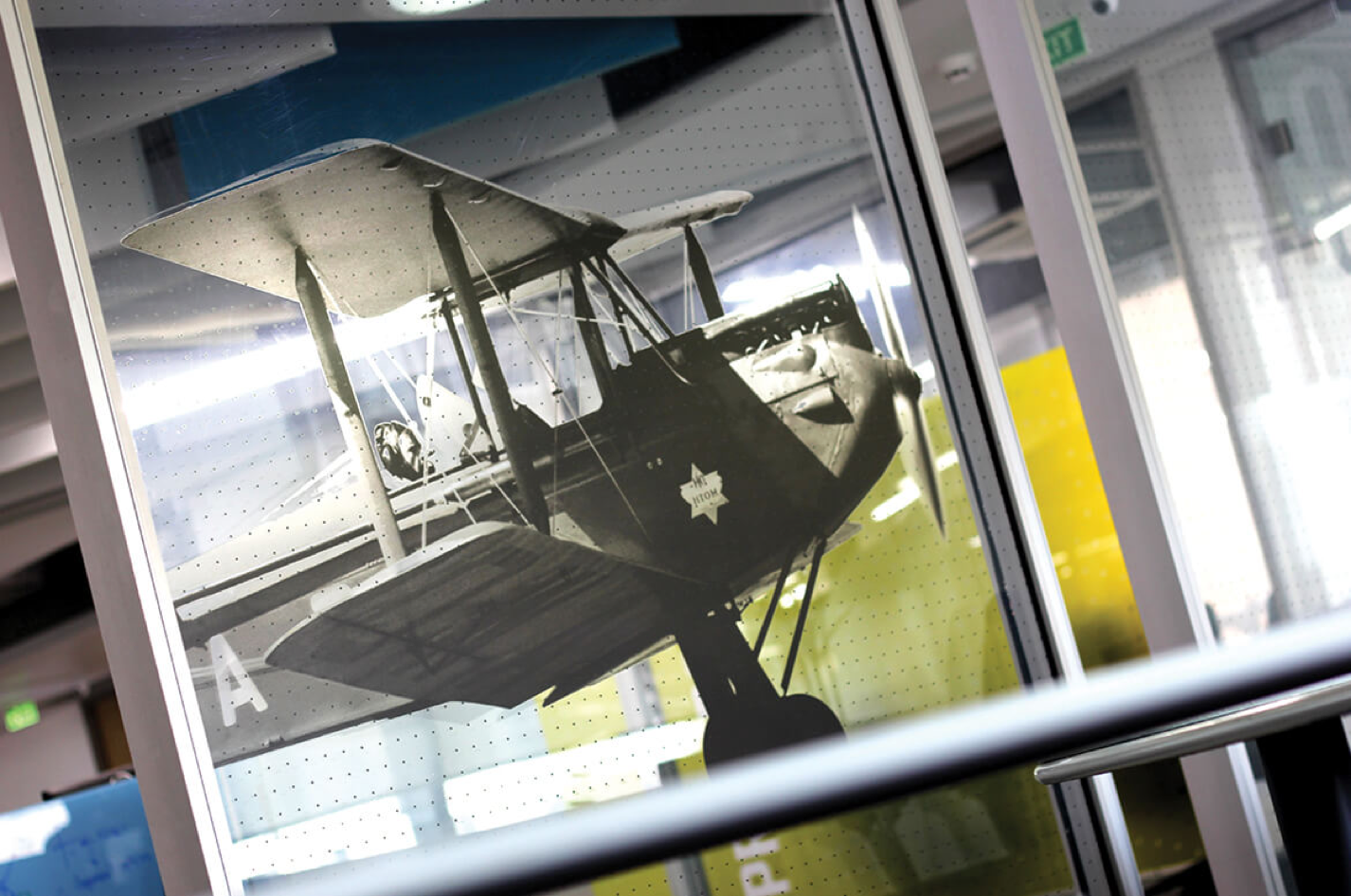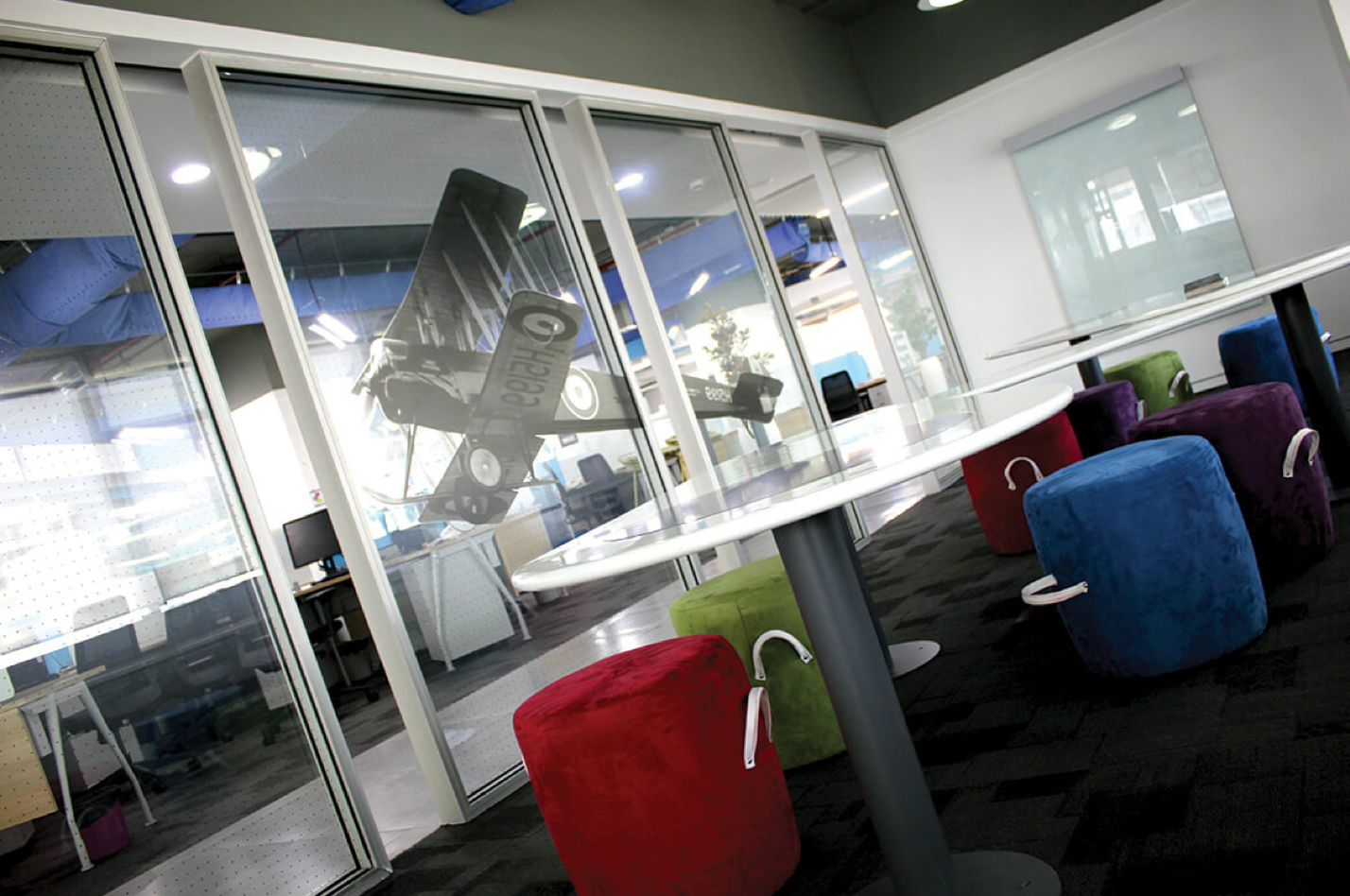 To unwind, the café recreated an informal relaxed zone – a place to fuel awesome thoughts with great food and a greater ambience, the perfect recipe for whipping up a good time. Inspired by a modern-day American café, we maximised the double storey elevation by creating a highway-type look and allowed conversations to not only be born, but to grow bigger and better.