Sandoitchi: Branding, Packaging & Brand Environment


Filling the day with wholesome goodness
Sandoitchi is a new sandwich joint in the city of Mumbai with strong emphasis on serving hot sandwiches to millennial. The fast casual joint that takes a step ahead to serve experience by going beyond just food. It's bright and open ambience welcomes you to fill your day with positivity.
Challenge
The challenge was to building a new category of hot sumptuous sandwiches made your way.
Approach
Craft a brand that would fill your day with wholesome goodness, right choices and a positive vibe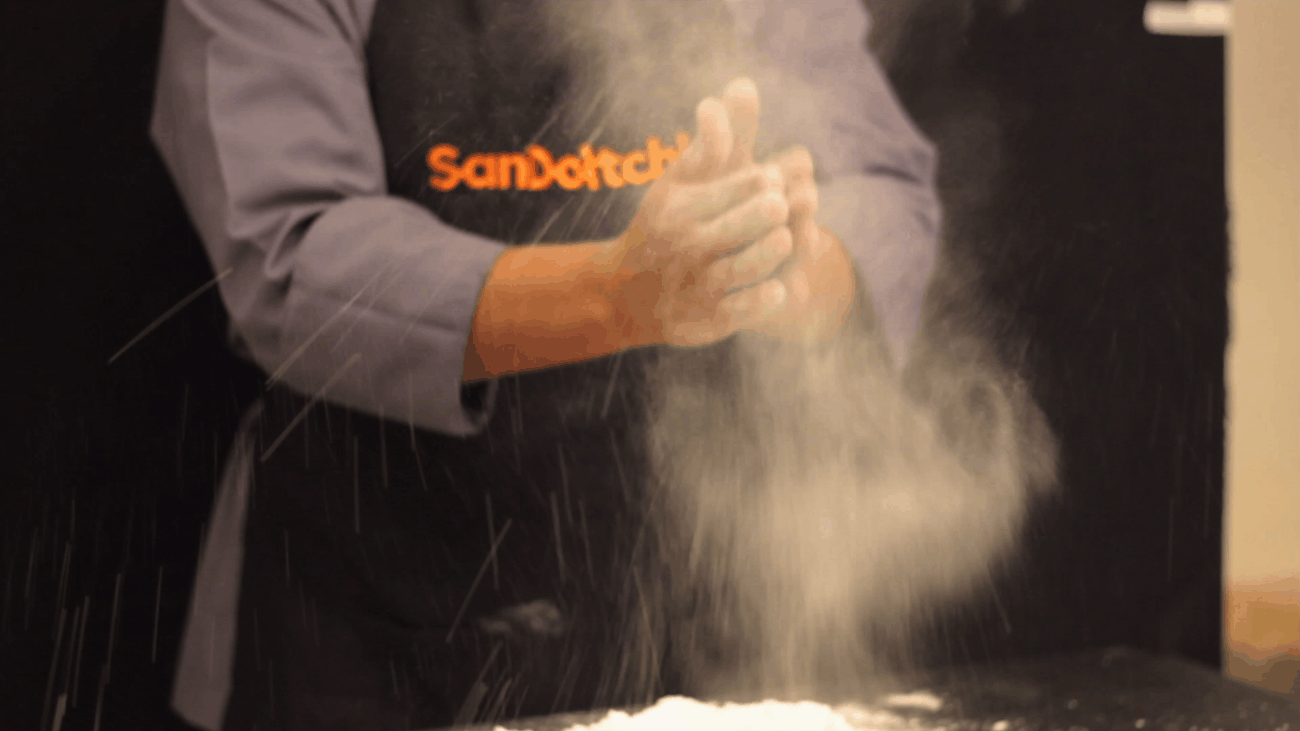 The identity captures the molten delight of running hot sauces and sheer goodness to tell a story beyond just food-
Pack in happy moments, savour the little delights,
or just cherish the day as it passes by.
The day is yours, so is your choice.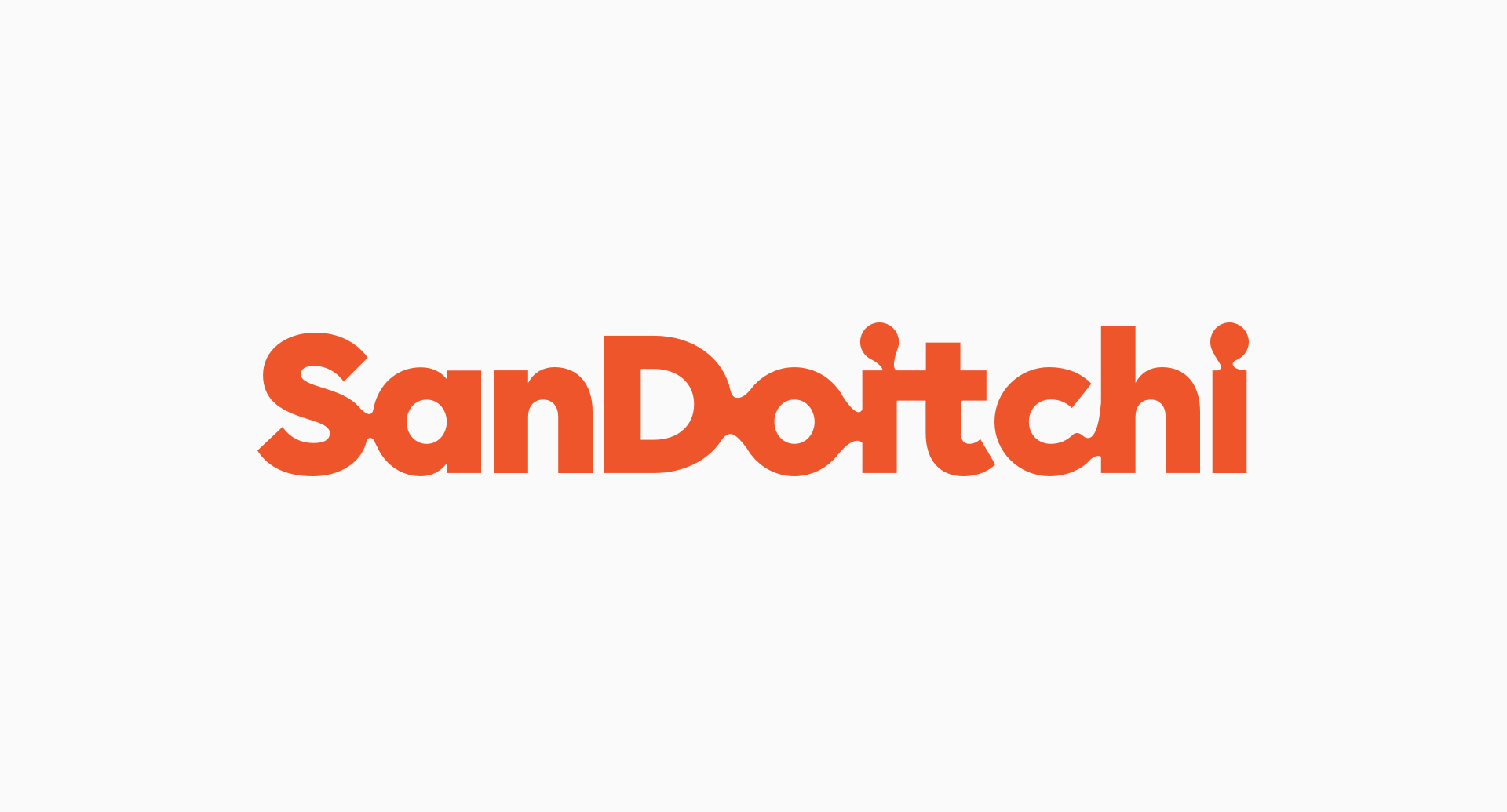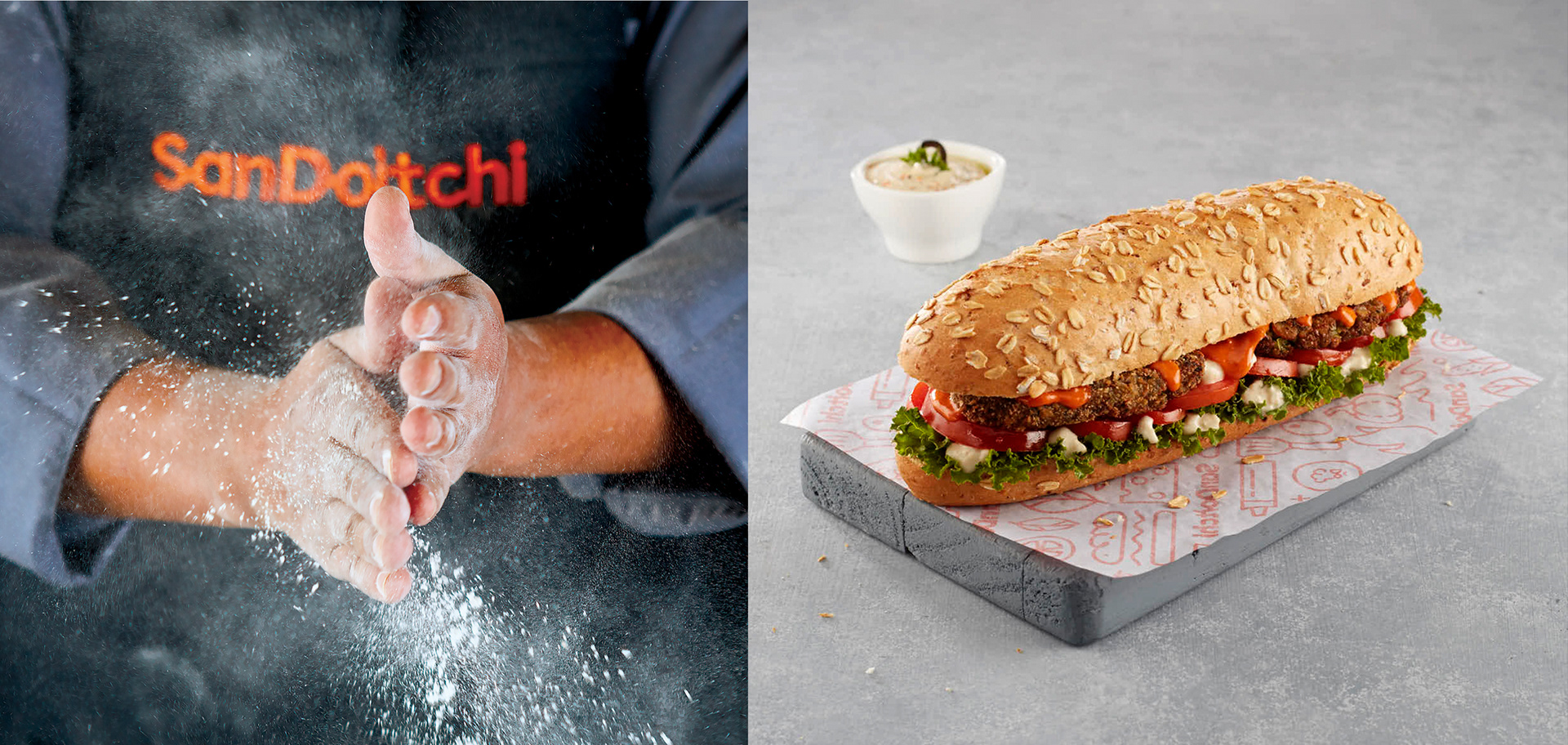 Pack in happy moment, savour the little delights. The brand goes beyond food and wishes to fill your day with loads of goodness. The day is yours, so is your choice. Cherish every day as it passes by. A witty visual language speaks about how the brand celebrates filling one's day with different activities.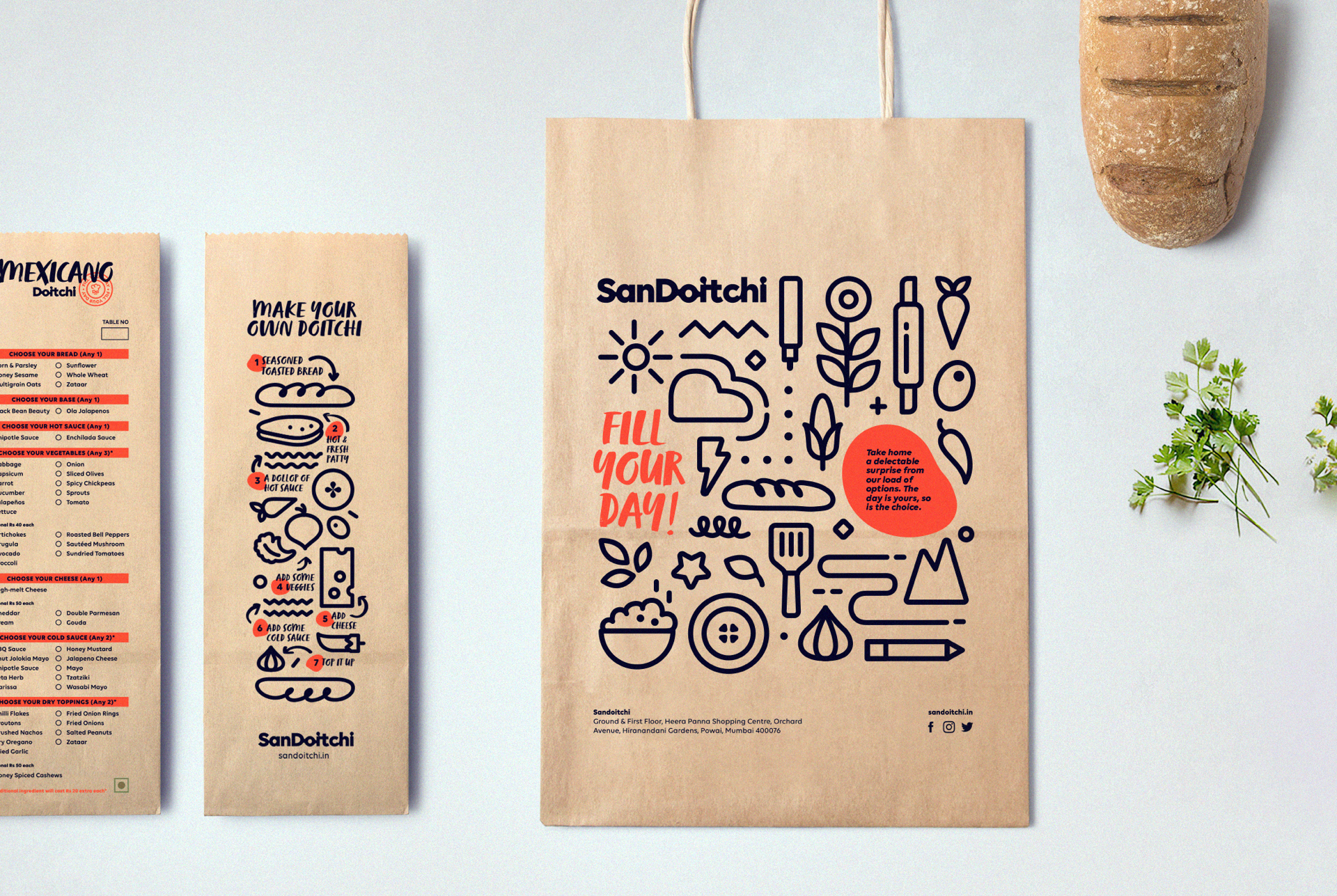 Nutritious wholesome delight in every bite
Every ingredient of a doitchi is naturally grown, freshly picked and lovingly cooked. This wholesome and fresh food calls for packaging that comes alive with a warm and organic look. Earthy, eco-friendly brown paper is the background for a big, bold confident brand language.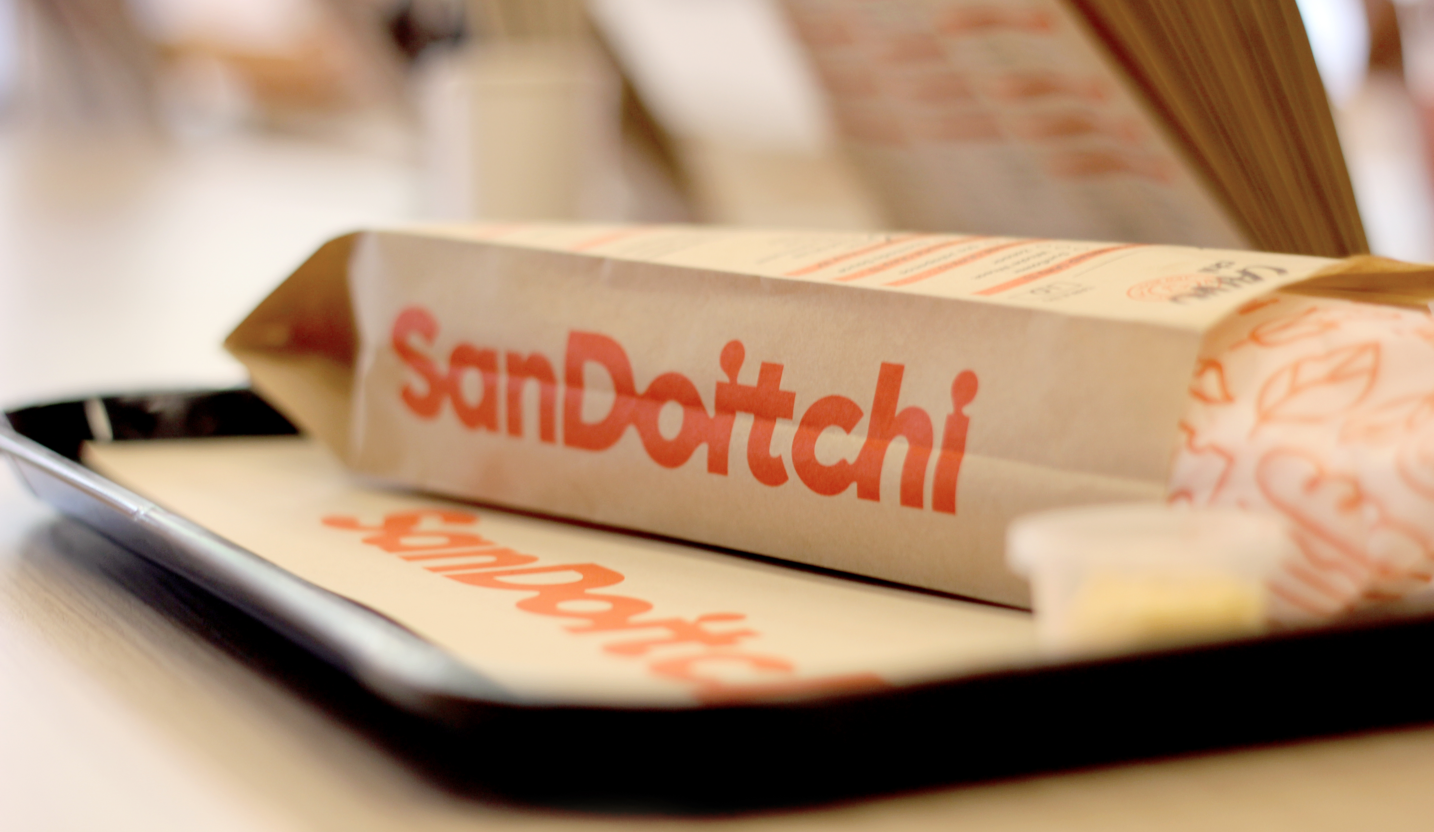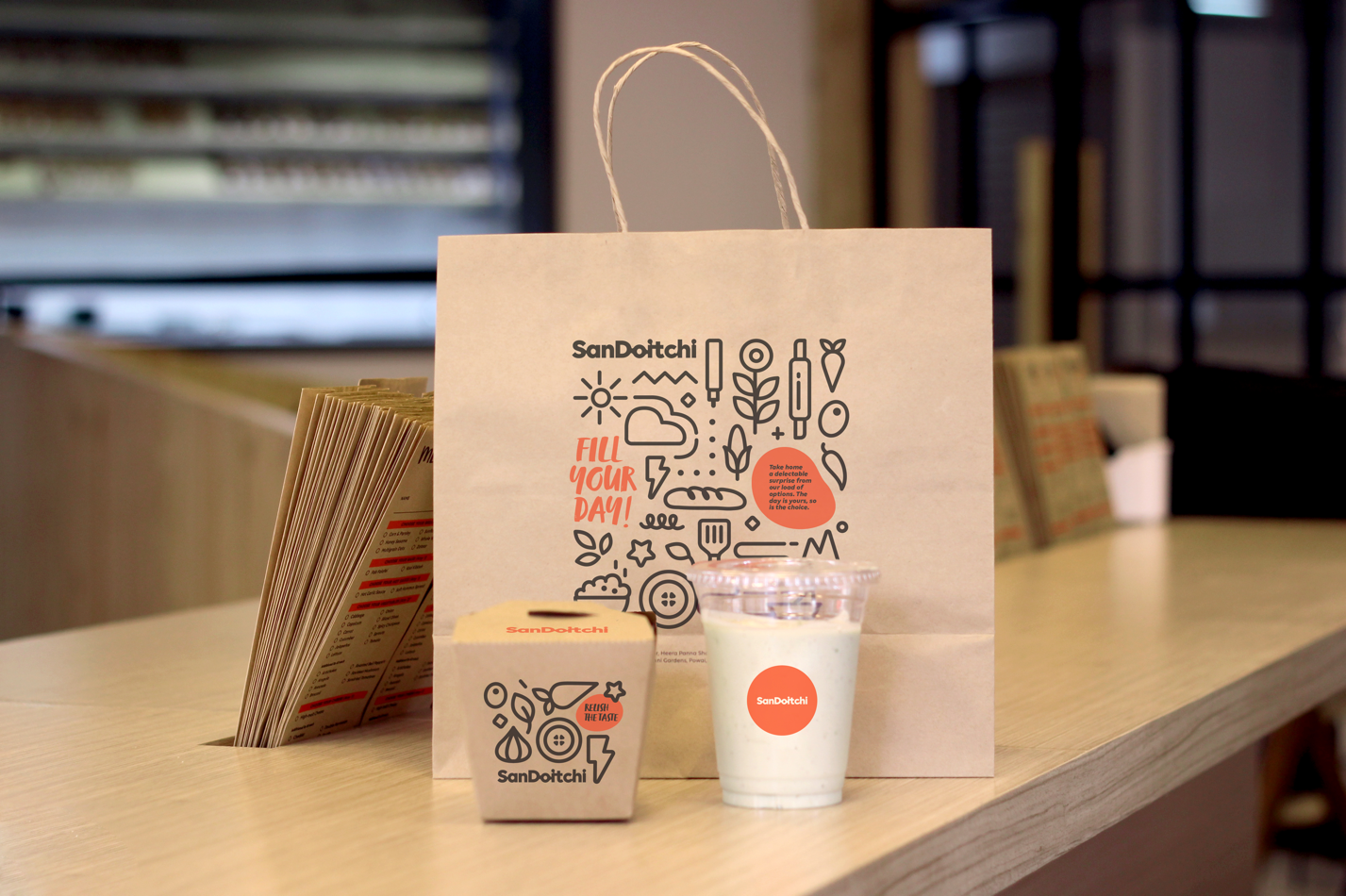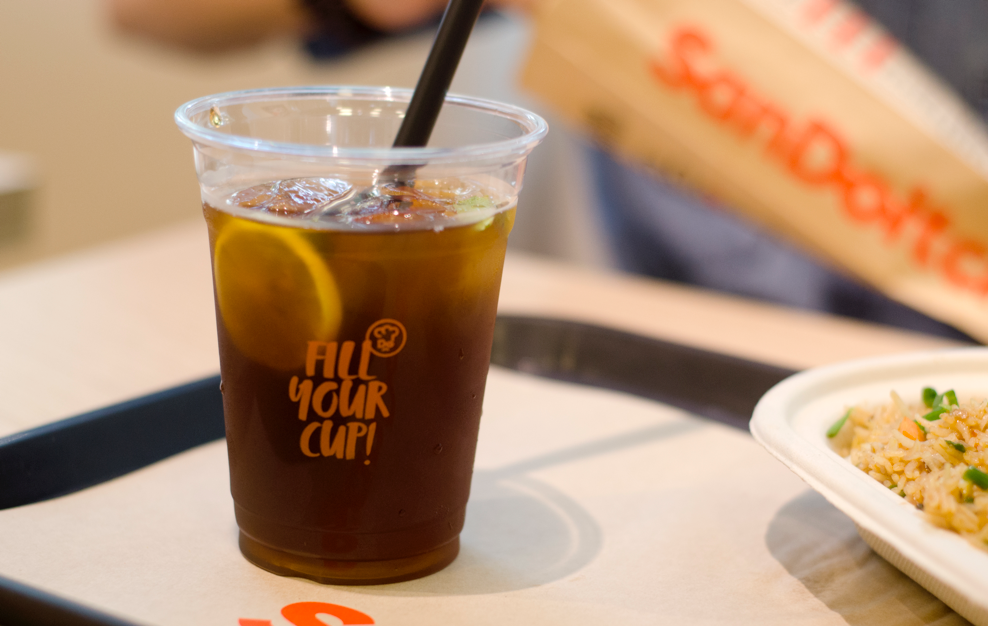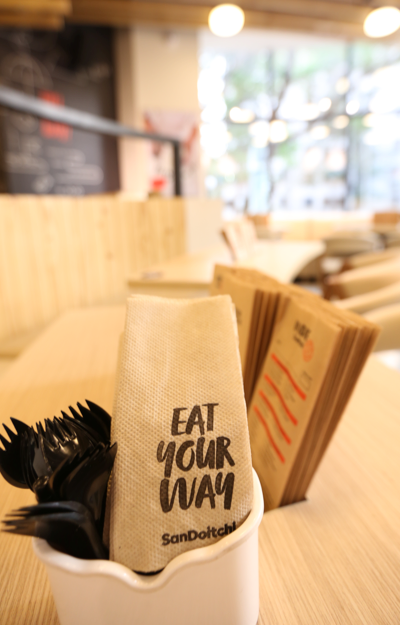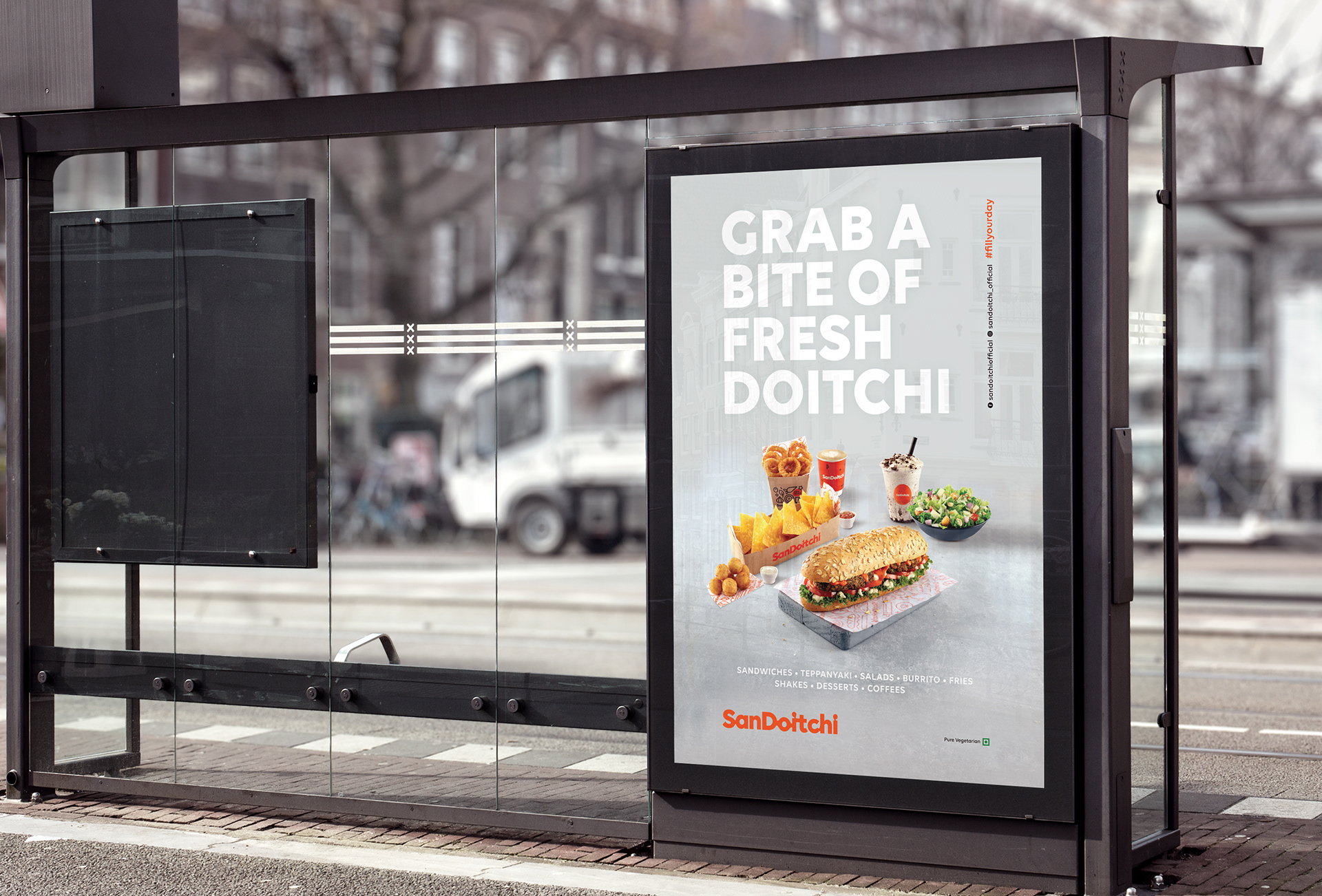 Bread is the heart of a sandwich, and preparing it is an art that is done best with great precision and an eye for perfection. The brand environment showcases how sandwiches are made. It is a reflection of the transparency and dedication of the chefs, and the love that goes into a sandwich. It is the story behind the bread, unfolded before your eyes.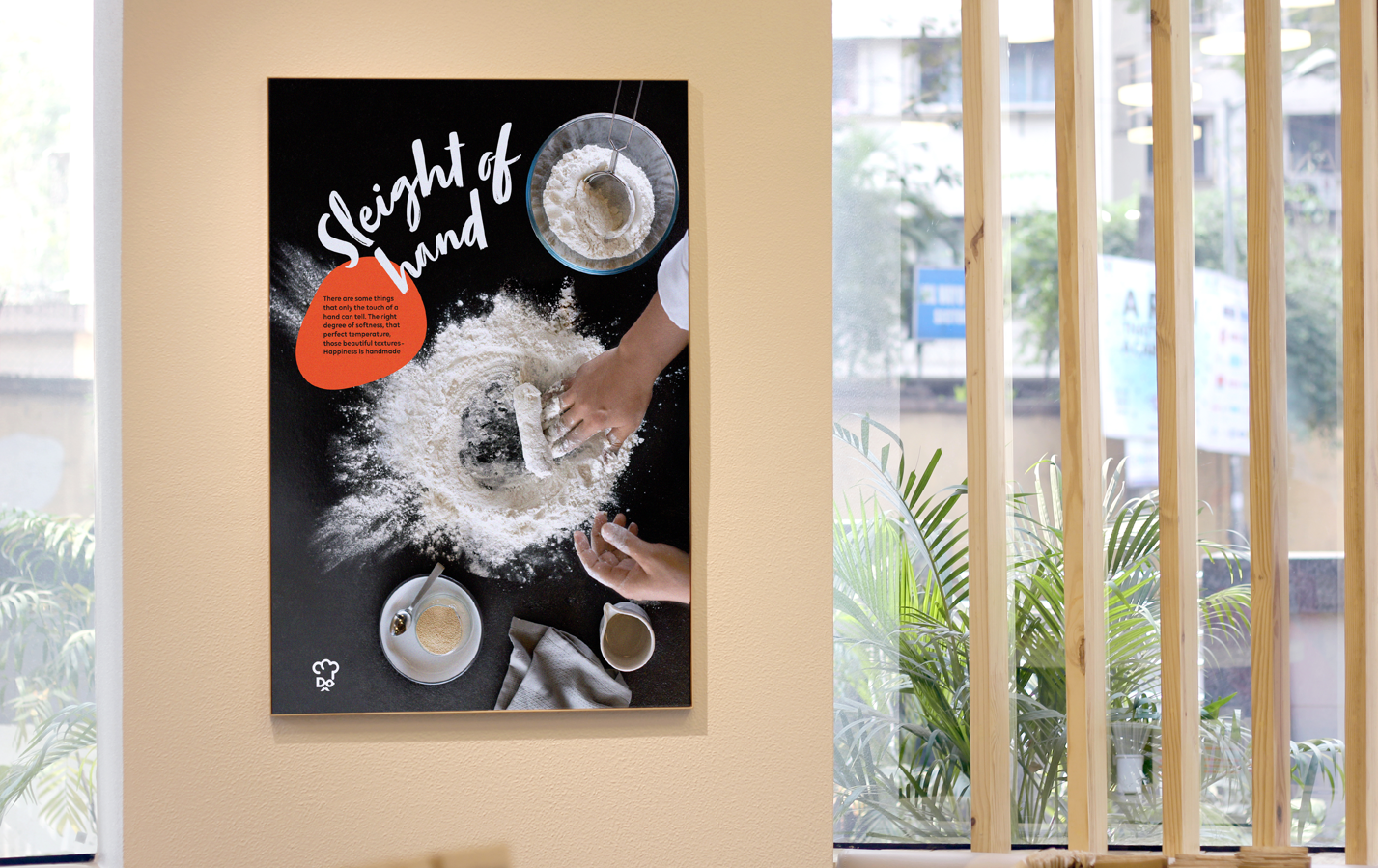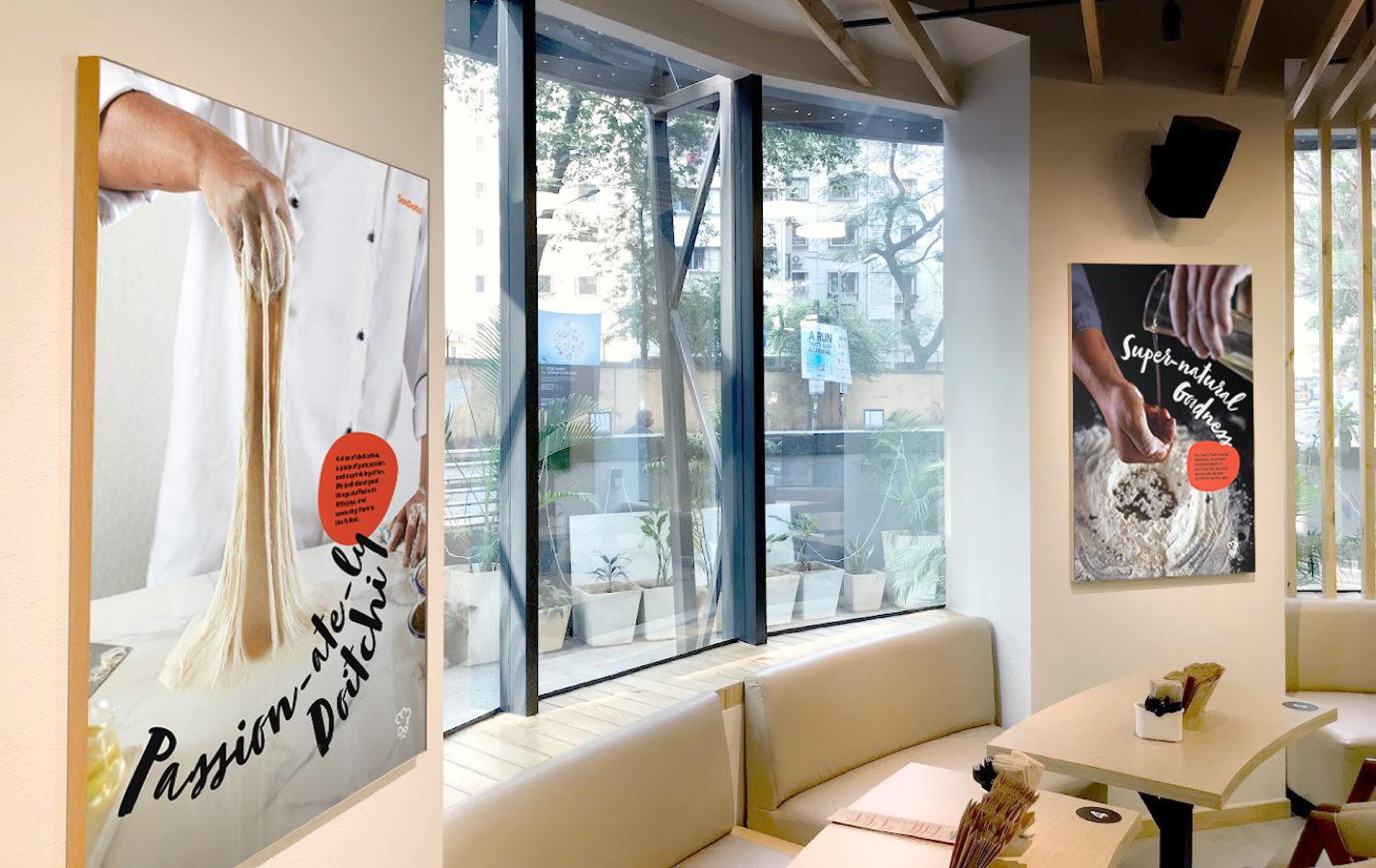 An innovative spatula installation in brand space is inspired by the teppanyaki method of cooking. These regular kitchen spatula were branded through an interesting combination of brand colour and pattern. Each one of it proudly bears the values brand has.